Talk about your Fat Tuesday!
We've sunk our teeth pretty deeply into Mardi Gras already, but New Orleans isn't the only float in the food parade.
Across the U.K., royals and hoi polloi alike flip pancakes in celebration of Shrove Tuesday. The Pennsylvania Dutch fry up fastnachts (a raised doughnut). Folks of Polish descent (and apparently, residents of Michigan) polish off plenty of pączki (extra-rich jelly or cream-filled doughnuts) with great, greasy abandon.


Video courtesy WTMJ
Why the coordinated chow-down? For many, Ash Wednesday marks the start of Lent - a time a period of penitence and fasting in the Catholic calendar - and historically, fat, sugar and other edible excesses are off the menu until Easter. Feed now, fast later and remove all temptation from the house.
From "Pennsylvania Dutch Recipe Book" - 1964 (Culinary Arts Press)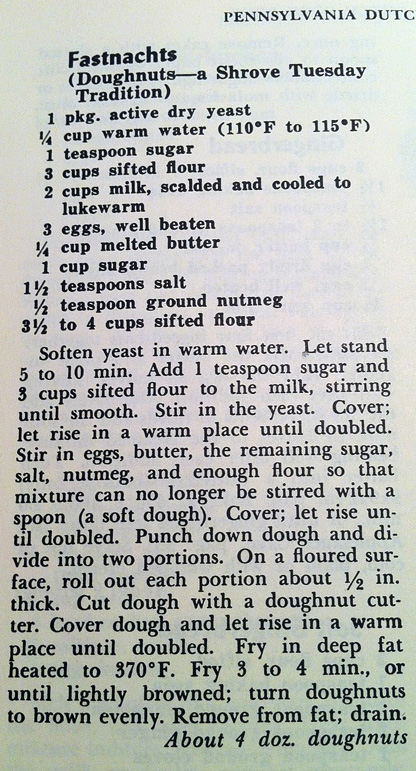 From "Pennsylvania Dutch Cooking" - 1978 (Conestoga Crafts)