We're highlighting local and regional bloggers we think you ought to know about. We can't be everywhere at once, so we look to these passionate eaters, cooks and writers to keep us tapped into every facet of the food world. Consider this a way to get to know a blog's taste buds, because, well, you should.
Who: Mark Rinaldi, of CookedEarth
Where: Queens, New York
Twitter: @CookedEarth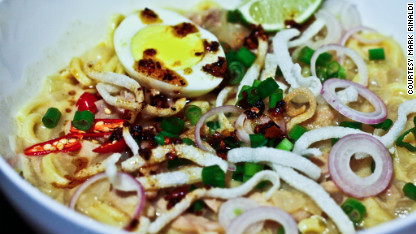 I have a confession: I wrote my blog's first post in a spasm of boiling rage. I had just spent longer than you might reasonably expect searching the internet for a traditional recipe for pad thai .That should be easy, right?
I eventually came across one that had received rave reviews on one of those recipe-aggregator sites, so I clicked on it with relief. I was met with the cheerful words of a completely well-intentioned mom who had omitted the fish sauce from her recipe and had subbed in ketchup. "My kids loved it!!!" she shrieked.
Further research yielded versions that included fistfuls of white sugar, Worcestershire sauce, and even spaghetti. All of these versions had received excellent reviews from, presumably, other picky eaters and desperate parents. I was irate.
What about the rest of us? Some of us want to eat things the way they already are, not the way they could be. Shouldn't there be a place where real recipes can hide, immune to the tampering of the careless and cavalier? Thus was born CookedEarth.
I originally intended for my blog to just be a spreadsheet of reliably authentic recipes from around the world, especially from those cultures in which I was most interested. But once I got started and felt the rush of adrenaline that comes from crouching in the darkest corner of a West African bodega in search of just the right kind of fermented cassava flour, I felt the parameters shifting.
Now I have my sights set on every country in the whole world, one meal at a time. I'm not looking for "a" recipe – I'm looking for "the" recipe.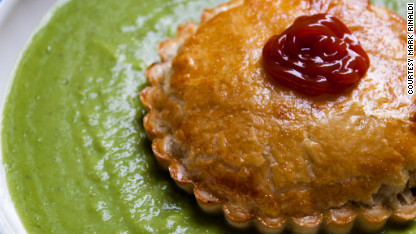 My goal, above all else, is to present a snippet of the cuisines of the world as they are or as they have been, in as sensitive a context as possible – with no substitutions and no bull. If I can't find the exact ingredients necessary to make it the traditional way, then I have to find another dish, I have to dig deeper, I have to do even more research.
My desperation in lacking a crucial ingredient has led me, at times, to make my own cheese, grow and then cannibalize a noni tree for its leaves, and even ferment durian in my fridge (oh, my poor, patient girlfriend...).
There are others doing what I am doing, but I don't believe any of them are remotely as neurotic as I am, which is a net gain for my readers. And for my therapist.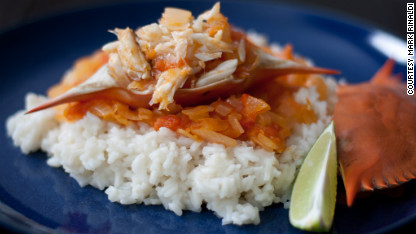 You may say what you will about the dubious concept of "authenticity" in the modern world – and I will defend to the death your right to say it – but I believe that there are steps that can be taken to preserve global culinary traditions. I refuse to be content with a Baudrillardian simulacra of a tortilla española, a hyperreal gado-gado, or the pseudo-individualized frankfurter of the Frankfurt School.
I will not live in a world where "food" one day risks becoming a flavorless grey paste, taken from a tube. Not on my watch. There are just too many interesting eats to be had in this screwed-up blue world.
I am doing this in probably the only place that anyone ever could – New York City.
Do you read a local blog that you'd like to see featured? Send 'em our way for a chance in the spotlight.