5@5 is a daily, food-related list from chefs, writers, political pundits, musicians, actors, and all manner of opinionated people from around the globe.
Editor's Note: Dana Gunders is a food and agriculture-focused project scientist for the Natural Resources Defense Council. She recently authored "Wasted: How America Is Losing Up to 40 Percent of Its Food from Farm to Fork to Landfill" and blogs regularly about food waste here.
Once a year, we feast to celebrate that our ancestors had enough food to survive their first winter, acknowledging that once upon a time food was something to be grateful for. Then the next day, we throw half of it away.
This Thanksgiving, Americans will trash a whopping $282 million of uneaten turkey, contributing to the 40 percent of food that goes uneaten every year. That's enough turkey to provide each American household that is food insecure (17.9 million American households suffer from food insecurity) with more than 11 additional servings.
Along with throwing away the turkey itself, all the resources it took to get that bird to the table will have gone for naught. For instance, it takes 105 billion gallons of water to produce that much turkey - enough to supply New York City for more than 100 days.
This year, give gratitude for food and waste less of it by following these five tips to make the best use of your feast.
Five Tips to Get the Most Out of Your Thanksgiving Feast: Dana Gunders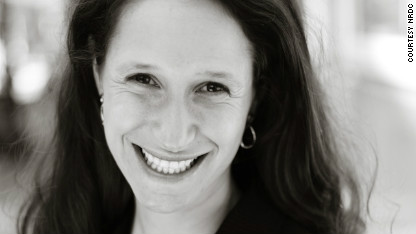 1. Tone down the tryptophan
That is, buy smaller turkeys. Seriously, when's the last time you ran out of turkey at your Thanksgiving feast? Knocking a pound or two off the turkey will likely go unnoticed amidst the heaps of sweet potatoes, green beans and stuffing. And don't worry, there will still be plenty for sandwiches the next day.
2. Send guests home with leftovers
It's a sad moment when you're trying to send your college-student nephew home with a mini-feast and can't find enough containers to do so. This year, make sure you have enough containers around so that all of your guests can relive Thanksgiving over the weekend. Or better yet, ask them to bring some tubs themselves.
3. Cook à la king
When you can't imagine eating another turkey-cranberry sandwich, fear not! Just about every cooking site out there has creative recipes for bringing new life to our Thanksgiving leftovers. Recipes are getting a little more global and a little more edgy every year. Turkey Banh-Mi anyone? Or do you prefer Turkey Chilaquiles?
4. Freeze up
If even with all those creative recipes you've reached your limit on eating leftovers, why not just pop them in the freezer?  This magic trick isn't limited to just turkey. We often forget that just about any food can be frozen and remain good to eat almost indefinitely. A week or two later, you'll have your own frozen feast awaiting you.
5. Give thanks
You can be sure that those pilgrims were truly grateful for the food before them. This Thanksgiving, I invite you to do the same. Stop for a moment and imagine everything it takes to bring that brilliant feast to your table - the grains that were grown to feed your turkey, the bog that nurtured your cranberries, the land that allowed your pumpkin to spread its big leaves all over and the hands that worked tirelessly to grow our food. Then, go ahead and dig in!
Is there someone you'd like to see in the hot seat? Let us know in the comments below and if we agree, we'll do our best to chase 'em down.
Got a Thanksgiving question? We've probably got an answer right here.