Eatocracy is officially wheels down in Chicago with the fifth edition of our Secret Supper series.
Tonight and for the next two weeks, Eatocracy invites you to dig in and discover the rich, ever-evolving taste of America in 2011. After all, food says so much about where you've come from, where you've decided to go, and the lessons you've learned. It's geography, politics, tradition, belief and so much more.
We've got chef Homaro Cantu acting as host at iNG Restaurant, tucked among the loading docks of Chicago's meatpacking district. Cantu is a well-known "molecular gastronomist" and host of Planet Green's "Future Food." He's devoted to changing the way people think about eating by melding food and science.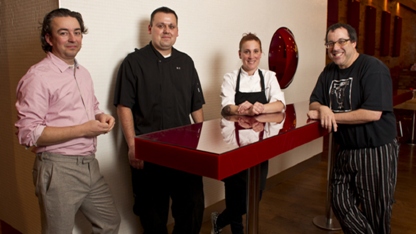 And, he has brought along a few local chef friends - Doug Sohn of Hot Doug's, Mindy Segal of Mindy's Hot Chocolate and Matt Merges - for a true taste of the Windy City.
If you've followed along with our past Secret Suppers, this won't be your average dinner - there's a surprise at the end that's worth the "trip." (And yes, that's a clue.)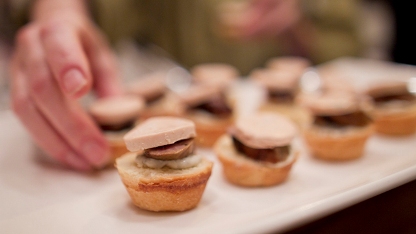 Doug Sohn, appropriately wearing a shirt that says, "There are no two finer words in the English language than encased meat, my friends," starts the dinner in true Chicago style with a quartet of sausage. This foie gras duck sausage with truffle aioli sits atop a mini brioche bun; wash it down with Green River soda, a nostalgic Chicago soft drink.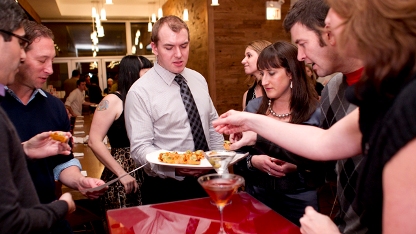 Ari Bendersky of Eater Chicago, Second City comedian Tim Sniffen and Chicago-based food writer Amelia Levin dig into an all-beef hot dog with everything: yellow mustard, diced onions, neon green sweet relish, chopped tomatoes, celery salt and sport peppers.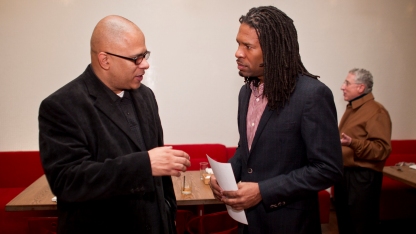 CNN Opinion contributor LZ Granderson talks with Tio Hardiman, the Director of CeaseFire Illinois, a campaign devoted to stop shootings.
Before being seated, guests were asked to fill out a name tag with how they identify themselves culturally; Granderson wrote an "Everything Bagel." What would you write?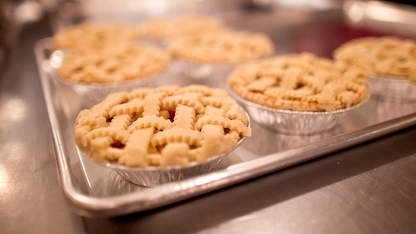 In a reversal of roles (we're all about taking folks out of their comfort zone), pastry chef Mindy Segal takes over the main course. It might look like apple lattice pie but inside there's confit quail, Timeless Prairie Orchard apples, bacon fat and cider. That's one sweet surprise!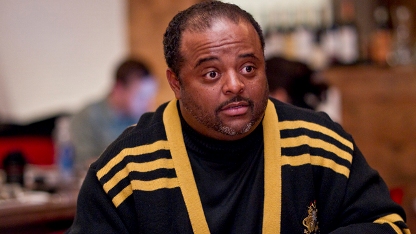 CNN political analyst Roland Martin probes the table on what the quintessential Chicago food is: Hot dogs? Deep dish pizza? Harold's Chicken? And if you're wondering what he wrote on his name tag, it would be "A Texan. Period."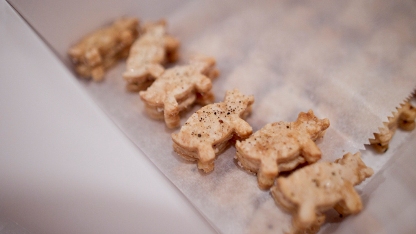 Foie gras buttercream cookies tide guests over until the dessert - and aforementioned surprise - by Chef Cantu.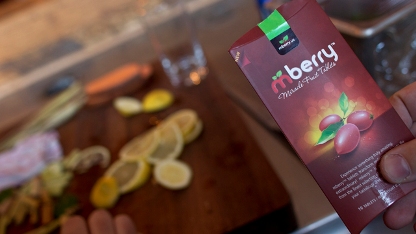 Cantu tells the dinner guests he opened his restaurants for two purposes: to fight diabetes and global famine. He goes about that by using the "miracle berry," which is native to West Africa.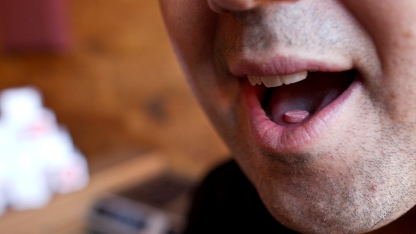 After letting the miracle berry tablet dissolve on your tongue, things that would normally taste sour turn sweet. Guests take the tablet to "flavor trip" before eating dessert: a plate of lemon and limes.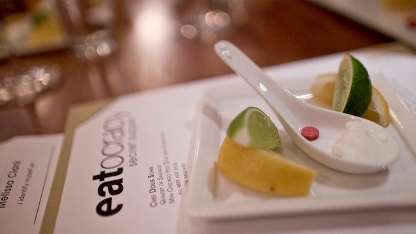 The miracle berry has also had success with cancer patients since chemotherapy treatments can dull taste buds and cause food to become undesirable.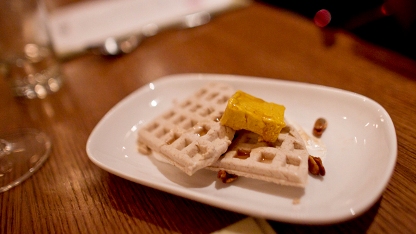 The effects of the miracle berry tablet last 30 to 45 minutes, so while the guests linger over their red wine that now tastes like port and sugar-free waffles that are miraculously sweet, it's a wrap for us.
Where will the next Secret Supper take us? Only time will tell; you'll just have to stay tuned.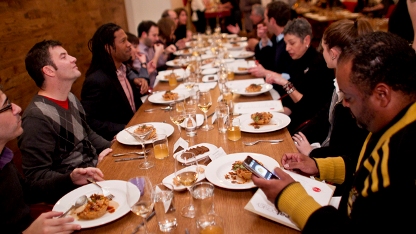 Follow @eatocracy and #CNNsupper on Twitter to catch up on even more action.